Interested local musicians met & developed a Constitution, by-laws, & non-profit status in 1988.


---

Directors:

1988 - 2002: Mr. Harris Brinson, Professor Emeritus, Angelo State University

2003 - 2012: Dr. David Scott, former Director of Bands, Angelo State University

2013 - 2014: Dr. Daniel McCloud, former Director of Bands, Angelo State University

2014 - Present: Dr. Constance Kelley, Associate Professor, Angelo State University

---
Community musicians are encouraged to dust off their instruments and join in the fun.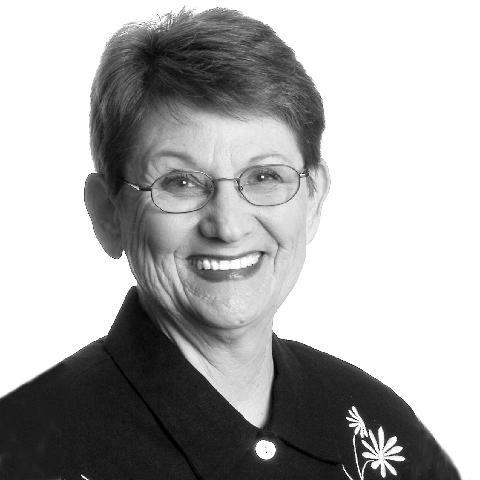 Donna was born June 28, 1941, and was a lifelong resident of San Angelo, where she was actively involved in the community. She was a realtor with Coldwell Banker and a member of Trinity Lutheran Church. Donna had a lifelong passion for music and she played trumpet in the San Angelo Community Band, the Ice House Brass and the ASU Wind Ensemble.

Donna graduated from Lake View High School prior to attending San Angelo College and then the University of Texas at Austin, where she graduated with a music degree. Upon graduating from college she spent time in an all-girl brass band and made an appearance on the Johnny Carson show on Johnny's birthday in 1963.

She was a generous, loving, kind-hearted wife, mother, grandmother and friend. Though she will be missed, we celebrate her life, and dedicate our 2016 Concert Season to her memory.

"Music reveals the essence of life. Through music we experience God's love, His creation, and how to treat each other." - Donna Fowler
---

Bill D. Kershner was born Dec. 15, 1936 in San Angelo, Texas.

He attended Lake View High School, graduating in 1955. He began his music career playing Trumpet in the Lake View band, beginning in the fifth grade and continued playing for the rest of his life. Attending Sul Ross University in Alpine, Texas on a music scholarship, he honed his music skills playing in the Sul Ross band, earning a B.A. in music in 1958.

He began teaching as a band director with Imperial Independent School System in Imperial, Texas, and after one year of teaching, Bill was drafted into the U.S. Army. Basic training and advanced music school was spent at Fort Ord, California. After completion at Fort Ord, Bill was stationed in Brooklyn, New York at the Brooklyn Army Terminal where he spent his remaining service time with the Army band playing for the arriving and departing troop ships and various parades. Bill also had the opportunity to play with both the Brooklyn Symphony and the Long Island Symphony.

Upon discharge from the Army, Bill returned to teaching public school band in Hallettsville, Texas. While in Hallettsville, Bill was drawn to special service and completed a Master's Degree in clinical social work, and eventually moved back to San Angelo and opened a private practice for counseling and continued until December 2000.

After retirement music became a larger part of his life. Bill played with First Baptist Ensemble Community Band, Ice House Brass, and Armadillo Republic Jazz Band.
---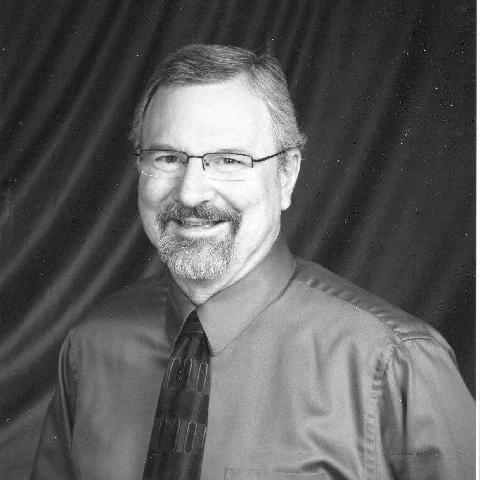 John, or Jack as called by some, grew up as a member of an Air Force family and lived in a variety of places including Germany and the island of Crete before his father retired in San Angelo. He attended Edison Junior High and Central High School, graduating in the class of 1977. He attended Angelo State University where he received his Bachelor of Arts degree in Journalism.

For the past 17 years, John worked for Howard College, most recently as the District Chief Facilities Operations Officer for Howard College. He served his country for a number of years in the United States Naval Reserve. He loved being involved with the community and served on a number of civic committees including the San Angelo Symphony Board of Directors. John loved music and rekindled his love for playing the trumpet a few years ago. He was a member of the San Angelo Community Band and the Ice House Brass.

John was greatly loved by all who knew him because of his quick wit, sharp mind, and never failing charm and friendly disposition. He loved teasing with people and was well known for his practical and corny jokes. Feeling so naturally at ease with people, John never met a stranger and will be greatly missed by so many.
---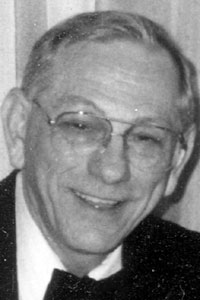 Eddie Wayne Pace was born on May 26, 1935, and died Tuesday, Feb. 14, 2006, from brain cancer. Ed was band director at Angelo State University. He established the Epsilon Kappa Chapter of Kappa Kappa Psi. He was a founding member of the Dixie Cats Jazz Band, member of the San Angelo Community Band, San Angelo Symphony and Bill Aylor Band. He started the San Angelo Armadillo Republic Jazz Band and was a member of the Ice House Brass.